Supporting student wellness as fall semester comes to an end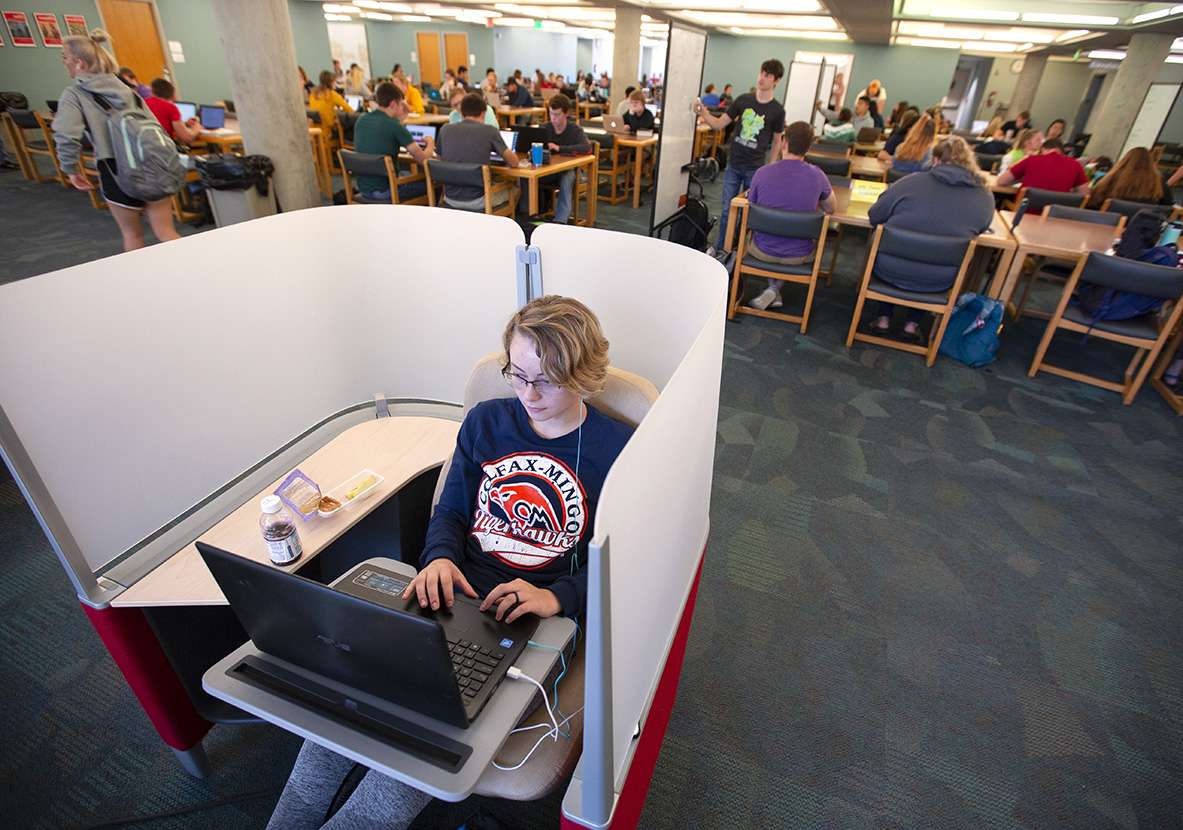 The end of the fall semester draws near. The days are shorter, it's cold outside, and the library is busier. Another sign is Parks Library will be open 24/7 Dec 11-14, 2023, during Finals Week. Students, faculty, and staff recognize the importance and scope of library services and that access to collections and facilities is key to academic success. Students rely on extended library access during Finals Week to complete projects and prepare for exams. 
A variety of activities to foster student wellness will take place in Parks Library (Upper Rotunda unless stated otherwise) during Prep and Finals weeks:
Hours for Barks@Parks during Prep Week: noon-3 p.m., Monday-Friday. Follow the paw prints.

Chair massages will be offered three days during Prep Week. There will be one chair available noon-3 p.m. Monday, Tuesday, and Friday.

ISU Student Wellness Peer Wellness Educators will be on hand to talk with students about wellness strategies and to hand out wellness related items.

During Barks@Parks students can stop by the Study Abroad Center for a snack, activity, and a chance to learn about study abroad programs.

Coloring pages, puzzles, and games will be out to work on at your leisure.

Mindfulness Room, Room 297, is available during library hours. 
The library boasts reliable Internet access and USB ports and electric outlets for devices are plentiful. Students say the library is bright and full of other people engaged in coursework, too, which makes it a good alternative to a dorm room or apartment, especially at night. 
When students reach the point where they've had enough and need to rest, they are encouraged to go home to sleep. Over 10,000 people use the library each day and more during the next few weeks, and student academic success, safety and space are the focus areas for library staff. 
Bookends Café in Parks Library will be open regular business hours during Prep Week and through 10 p.m. the Thursday of Finals Week. In partnership with ISU Dining, free coffee will be available in the Learning Connections Center. Be on the lookout for complimentary fruit snacks as you come into the building, available after Bookends Café closes many nights during prep and finals weeks.