Special Collections and University Archives honors Jack Trice during the Trice 100 Commemoration
Author: Rebecca Wells | Image: Nathan Wells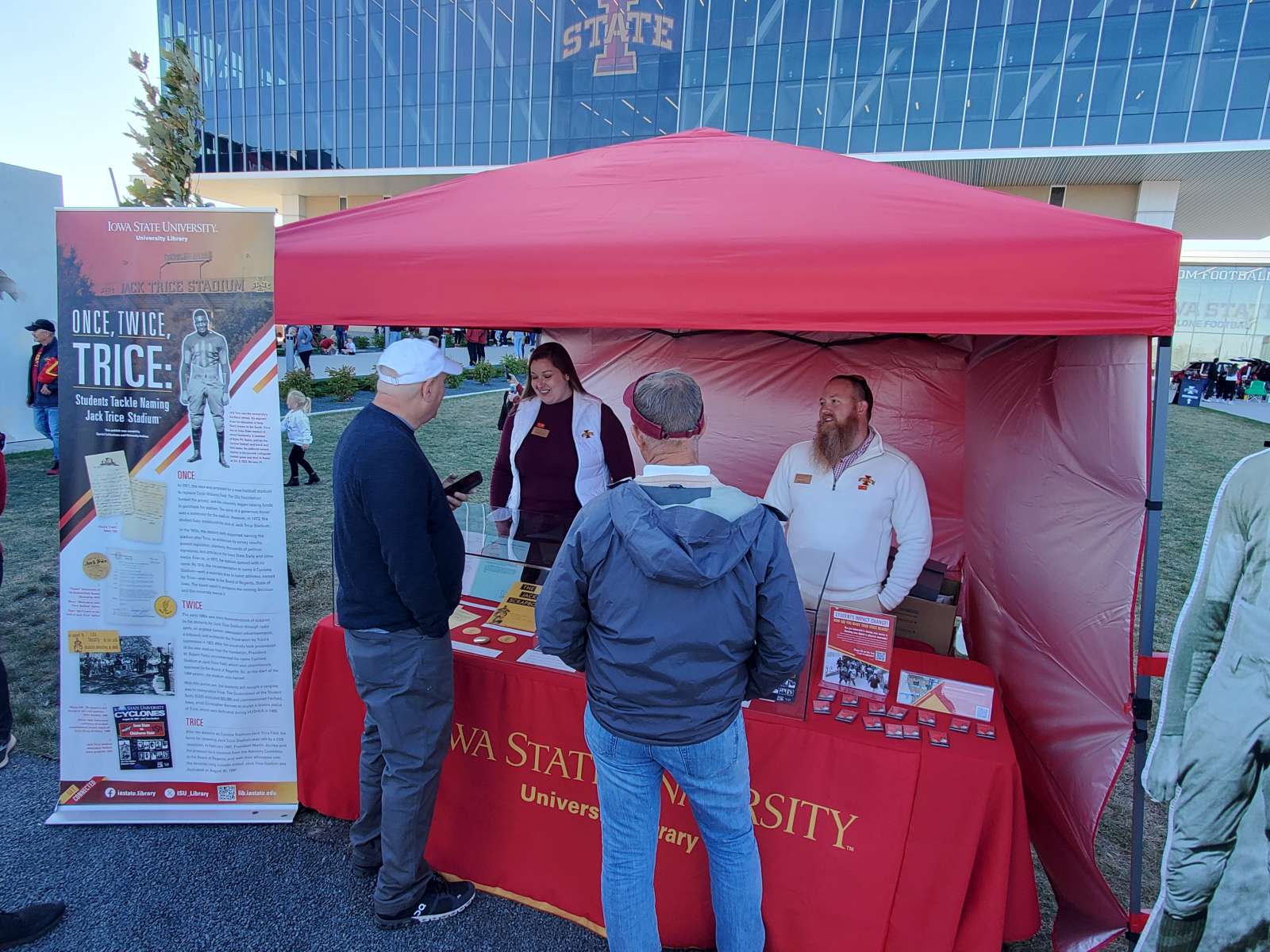 The yearlong Jack Trice 100 Commemoration concluded Oct. 8, 2023, on the 100th anniversary of his death. During the preceding year, Trice was honored through numerous campus-wide events as the first Black student-athlete at Iowa State University. Trice died at the age of 21, due to injuries suffered while playing football for Iowa State.  
Special Collections and University Archives (SCUA), which preserves many of the photographs, manuscripts, and other primary source materials from Jack Trice and the events surrounding his passing, played an integral part in the commemorative events throughout the year. The SCUA exhibition, "Once, Twice, Trice: Students Tackle Naming Jack Trice Stadium," continues on display on the first floor of Parks Library and can be viewed online here. This exhibition shares Trice's story and highlights the 24 years of student activism to honor Jack Trice and his ideals by getting the football stadium named for him.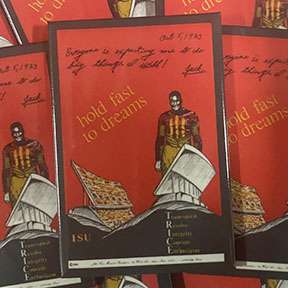 During the final week of the Trice 100 Commemoration, SCUA shared its mission, Trice's story, and the students' decadeslong efforts to name the football stadium for him with nearly 1,000 people.  On Oct. 5, the University Library hosted the "Trice 100: The Name, The Legacy" lecture with a reception following, where attendees were able to view the exhibition and Trice's original "I will!" letter. On Oct. 7, prior to kickoff of the Jack Trice Legacy Game, SCUA featured a pop-up exhibit near the Breaking Barriers sculpture. Following the Closing Ceremony on Oct. 8, SCUA again displayed a pop-up exhibit and Trice's original "I will!" letter.  At these events, all guests received limited-edition commemorative posters or buttons featuring an image from SCUA's collections.