Second CFP: Affordable course materials jump-start initiative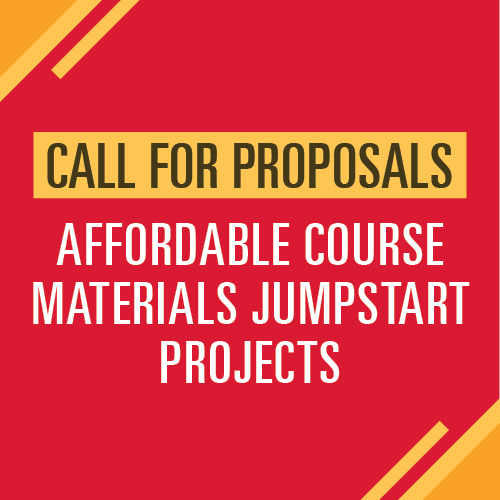 Iowa State University is investing in several Jump-start Initiatives that are aligned with the 2022-2031 ISU Strategic Plan. The Affordable Course Materials initiative is focused on enhancing the affordability of course materials at Iowa State. 
Building off the first call for proposals, which funded projects related to developing sustainable infrastructure, this second round of funding is centered on supporting the development and use of affordable content. Specifically, funds will support the development and/or integration of no-cost course materials across Iowa State University and concentrate on proposals that impact multiple courses across a sequence or even whole degree programs.
Total allocation for Content projects: $220,000 
 Timeline
CFP released: April 25, 2023
Proposals due: September 8, 2023
Funding decisions announced: October 9, 2023
Grant period: November 2023 - June 30, 2025
For Review Criteria and Guidelines for Submission, see the full Call for Proposals: Affordable Course Materials Part II: Content. 
Contacts:
Abbey Elder, Open Access and scholarly communication librarian, 204 Parks Library, 515-294-5753