November is Indigenous heritage month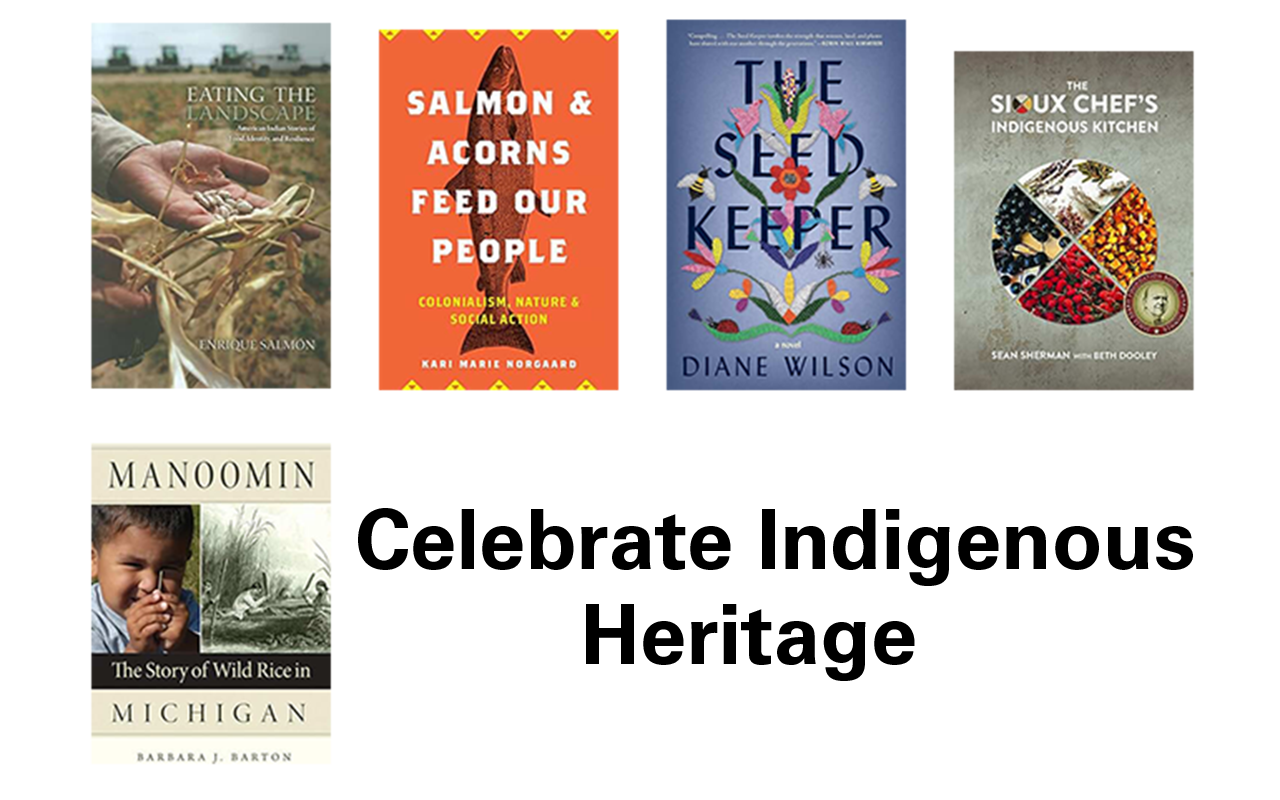 Celebrate Indigenous Heritage Month in November with the University Library. A book exhibit curated by the library DEI committee is on display in the Lobby of Parks Library. It celebrates Native American food systems, histories, and traditions. Visit the display, check out a book, and learn about Indigenous foods, cultures, and the ongoing movements to revitalize these traditions. 
"My ancestors' work was guided by respect for the food they enjoyed. Nothing was ever wasted; every bit was put to use. This sparked creativity as well as resilience and independence." — Sean Sherman, The Sioux Chef's Indigenous Kitchen
Look for Sherman's book and many others on display throughout November.