Monday Monologues fall lineup announced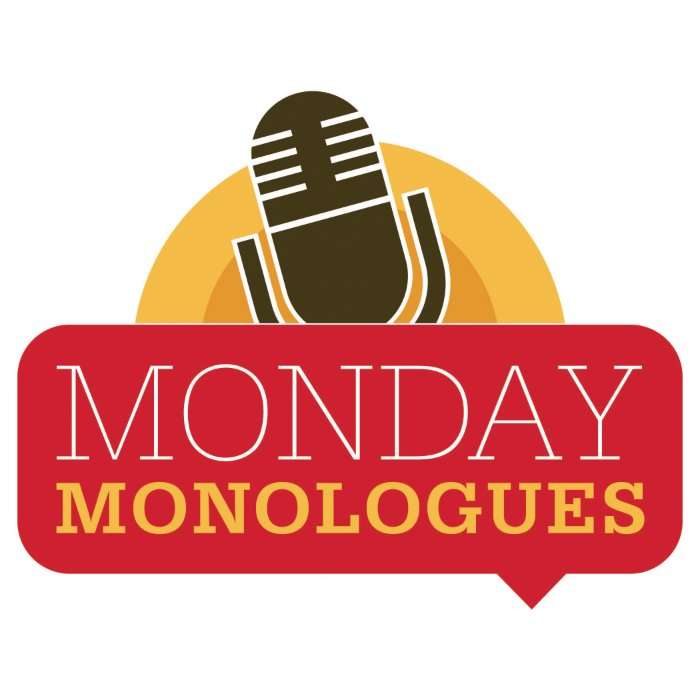 Monday Monologues, a lunch-time University Library-hosted performance series, spotlights Iowa State student and faculty voices. This fall Monday Monologues starts outdoors with student organizations performing on the steps in front of Parks Library. Then we'll move indoors, to the Grant Wood Mural Lobby (north of Bookends Café) and hear the fall projects from ISU Music and Theatre. 
Sept. 18 | 12:15 p.m., on the steps in front of Parks Library  
Jubilee Gospel Choir 
Jubilee Gospel Choir shares traditional gospel and praise and worship songs as well as popular tunes. Come share their joyful message. 
Sept. 25 | 12:15 p.m., on the steps in front of Parks Library  
Climate Change Theatre Action: All Good Things Must Begin  
Join The EcoTheatre Lab for short plays that bring science to life and encourage communities to work together toward a hopeful and sustainable future.  
Oct. 2 | 12:15 p.m., on the steps in front of Parks Library  
Stormettes Dance Line 
Promoting team endurance and body positivity, the Stormettes perform a variety of different dance styles including the majorette, heels, and hip-hop styles. Iowa State students with varying levels of dance experience are invited to join; the team serves the Iowa State, Ames and Des Moines communities with performances and workshops.  
Oct. 16 | 12:15 p.m., Grant Wood Mural Lobby  
ISU Opera Studio  
Chad Sonka and Jodi Goble, co-directors, ISU Dept. of Music & Theatre    
 The ISU Opera Studio presents ensembles featuring ornate Baroque repertoire from their fall program. Come experience these gorgeous Iowa State voices in a special acoustic space. High notes and vocal beauty abound!  
Oct. 23 | 12:15 p.m., Grant Wood Mural Lobby 
Selections from Head Over Heels, featuring songs by The Go-Go's 
Brad Dell co-director, ISU Dept. of Music and Theatre with guest co-director and choreographer Laura Wurzel 
This laugh-out-loud love story is set to the music of the iconic 1980s all-female rock band The Go-Go's. A modern musical fairy tale follows the escapades of a royal family who set out on a journey to save their beloved kingdom from extinction. Full-length performances will take place in Fisher Theater on Oct. 27, 28 and Nov. 2, 3 at 7:30p.m. and on Oct. 29 and Nov. 5 at 3:00 p.m. Youth and students attend free; general admission is $25.