Fresh places to move, study, recharge at Parks
Author: Melea Reicks Licht | Image: Melea Reicks Licht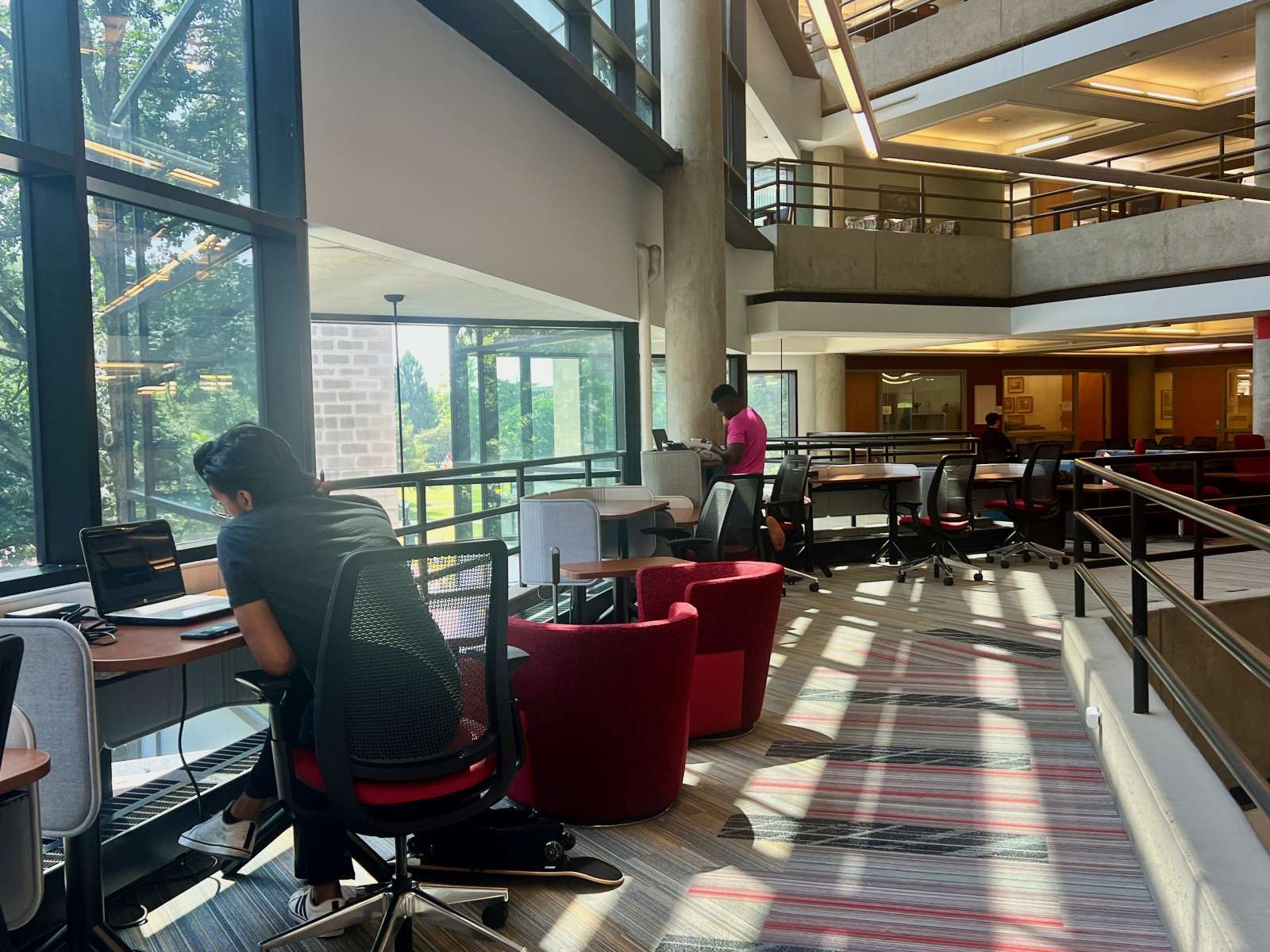 For some students, moving helps them concentrate. Having the ability to bounce in a chair or stand at a desk can mean the difference between zeroing in on a reading for an upcoming test or losing focus.
Forty sled chairs equipped with springs and moveable bases are part of a recent update to Parks Library. New carpet, tables, office chairs, and adjustable-height desks to accommodate standing round out the other enhancements. 
"The sled chairs are among 74 new seats on the second floor. They allow students to fidget, rock, and bounce without endangering themselves or damaging the furniture," says Hilary Seo, dean of library services. "The upgrade expanded our seating capacity by eight in a location our students love because of the floor-to-ceiling windows. And it took our number of seats in that area within an arm's reach of power from 16 to 60."
Subtle Cyclone colors were strategically selected for the furnishings, and the ottomans are covered with whimsical wildlife prints including cardinals by the late American artist Charley Harper. The "piano key" carpet tiles help with wayfinding across the bridge to the Rotunda and Periodical Room.
The updated space and furnishings were funded by generous donors to the University Library. To support future projects of this kind visit lib.iastate.edu/give.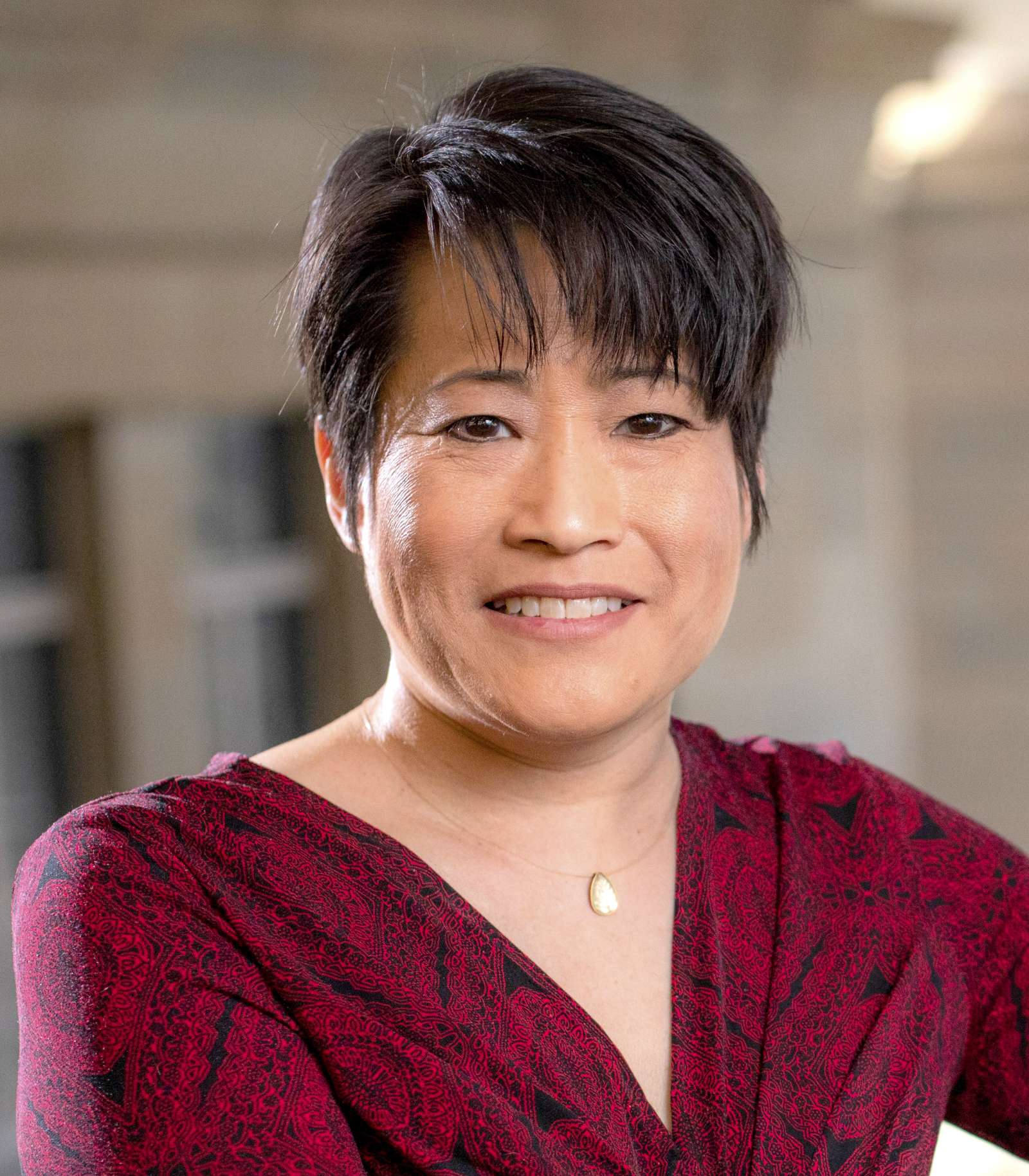 In the last five years, the number of seats within arm's reach of a power outlet in Parks Library has risen from 45% to 70%.