Crop Protection Compendium database updated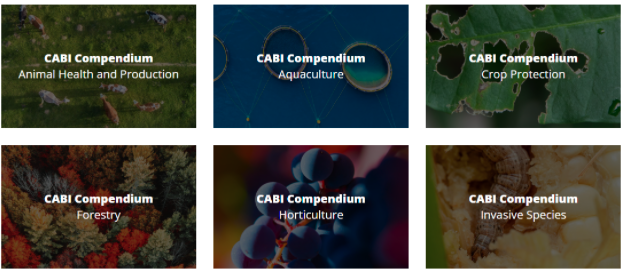 In November 2022, the Crop Protection Compendium (CPC) was combined with CABI's other compendiums into a single resource, which they are calling CABI Compendium. For the near future, the CPC will continue to be listed in our Article Indexes & Databases page. However, this will go away eventually, and it will just be listed as CABI Compendium. Update any bookmarks and/or content for your courses to reflect these changes. This has expanded the availability of resources that CABI provides.
CABI Compendium includes many resources such as:
Books
CABI Reviews
Descriptions of Fungi and Bacteria
Distribution Maps of Plant pests
Distribution Maps of Plant Diseases
Tourism Cases
agriRxiv
searchRxiv
PlantwisePlus Knowledge Bank
For information, visit the CABI Compendium accessed through the ISU Library.